You have to feed imagination from a young age. Encourage those ideas, build on that creative vision and spark new ones as you go along, it's all part of the process. But how far will you go to make yourself stand out?
Collaborating with the creative team at AKQA, NERD's 3D connoisseur Billelis crafted the creative concept's key visuals for global student competition #FutureLions, for Cannes Lions, to encourage and challenge students to cultivate inventive concepts that will shape the visionary future.

Like his 80.5K followers on Instagram, AKQA were drawn to Billy's incredibly intricate, contemporary CGI style for the partnership and we at NERD welcomed the project with open arms as championing young talent and supporting their development and transition into a professional environment is something that we strive for every day.
Launched over a decade ago, the Future Lions competition commenced the careers of various successful and respected creatives.

After breaking entry records last year, this year's compelling theme is a demand for students to confront and breach their inner barriers and 'Break Through', allowing them to exercise their minds and fight the fear of self-doubt.
The creative brief for AKQAs #FutureLions: Connect an audience of your choosing to a product or service from a global brand in a way that wasn't possible three years ago.
Five winning teams will be granted full access to the Cannes Lions International Festival of Creativity held in France from 17-21 June 2019 and will be rewarded with a prestigious Future Lions trophy.
For more information and to enter, visit FutureLions.com.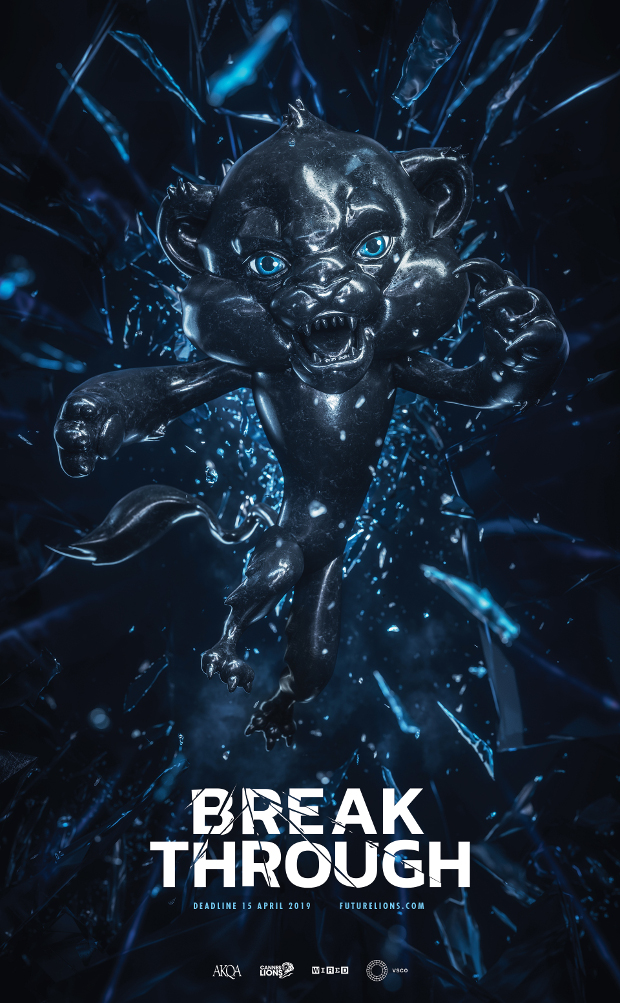 -
Want to see more of Billelis? Click here.
Fancy working with Billelis? Click here.