Black History Month kicked off on Thursday, October 1st and ends on Saturday, October 31st – it is a fantastic chance to recognise the outstanding contributions people of African and Caribbean descent have made to our society.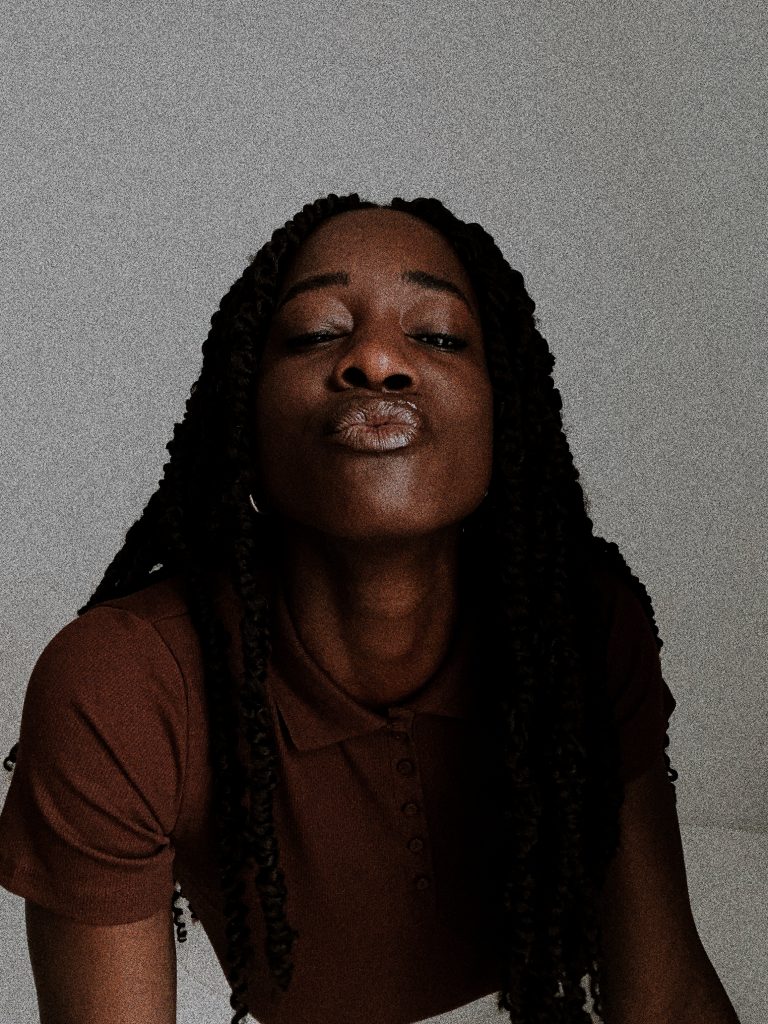 Although our peers feel that efforts for a more diverse industry are being made; we still think that the actions taken are surface level, and black people are a rarity in our industry.
We spoke to black creatives who contribute significantly to their field and have asked them words of advice for current and future artists of colour wanting to break through the creative industry.
When did you decide to become a Social Media Strategist / Content Producer?
I have been online for what feels like forever. I used to blog a lot and take pictures. I used to write poems and share things online that I didn't want to share with my friends and family because I feared to be judged by them. At the time, I didn't think 'Social Media anything' will be a job, so I studied communication because it made the most sense to me.
I moved to London almost 10 years ago and managed to get a fair amount of followers on Instagram and Twitter be a Frenchie living in London.
I then studied Creative Advertising Strategies at London College of Communication; and there, my teachers pushed me to get involved with Social Media Strategies. At first, I was a bit stubborn and kept looking at traditional advertising jobs. But I quickly realised that I was versatile - I love telling stories, bringing brands to life, creating content but also digging into numbers.
I believe that everyone has a legitimate story to tell and it is important that black voices are heard in industries where we are underrepresented to inspire future generations.
How has your upbringing influenced the work that you do today?
I turned 8-year-old, we moved from one part of Paris to another, and sadly, that summer, I lost all my friends. When the Internet came into my life, I loved it; and it opened so many doors to so many different people from all around the world.
My mum always told me off for being online late at night. I guess I was hooked then and still is today.
At the time, I could already feel that the stories white people shared online didn't sit right with my experience and upbringing. For that, I always wanted to inspire people to tell their stories, whatever their background. At the age of 12, I worked with my council on issues women were facing in my area. To be a young black woman having a seat at a table my community didn't think we could have a seat at, was so empowering. From then on, I have decided that it is important that my voice is heard.
What advice would you give your younger self?
I would tell my younger self to go to bed! I would tell her that she is fortunate to have the opportunity to be tech-savvy and that she should make sure that other people have those opportunities as well. Too many times, I have been told that I was wasting my time online; well, this waste of time turned into a job, I guess.
Tell us a bit about where you are today...
Over the past few years, I have worked on different projects that empower marginalised voices, and up until last year, I was producing content for beauty brands putting my focus on diversity. That last experience made me realise that I could focus on what matters to me and still have a career. When I saw NERD Productions' job description, I was so happy to see a job that met the criteria I was looking for my next adventure. Using my social media skills and be the voice behind a company that stands for diversity in the creative world; this couldn't be more fitting to who I have always aspired to be.
Head over to @champagneorni on Instagram to see more of Ornella's work.