Our industry is changing, and for the better. We have a long way still to go but we're getting there, together. Director and diversity and inclusion advocate Fausto Becatti put his thoughts to virtual paper as he discusses the impactful choices we have as creatives and influencers, the potential positive effect this can have on our audience and how we can ensure that we're working to be mindful of the media we're creating, allowing everyone to feel included and empowered.
We're fortunate enough to live in an exciting time where a very remarkable shift is happening in many industries, with the commercial film industry being one of them. With such a welcomed, significant movement towards inclusivity and diversity, I think the thing that excites me most is visualising the end viewer, the kid watching what we've created on their screen.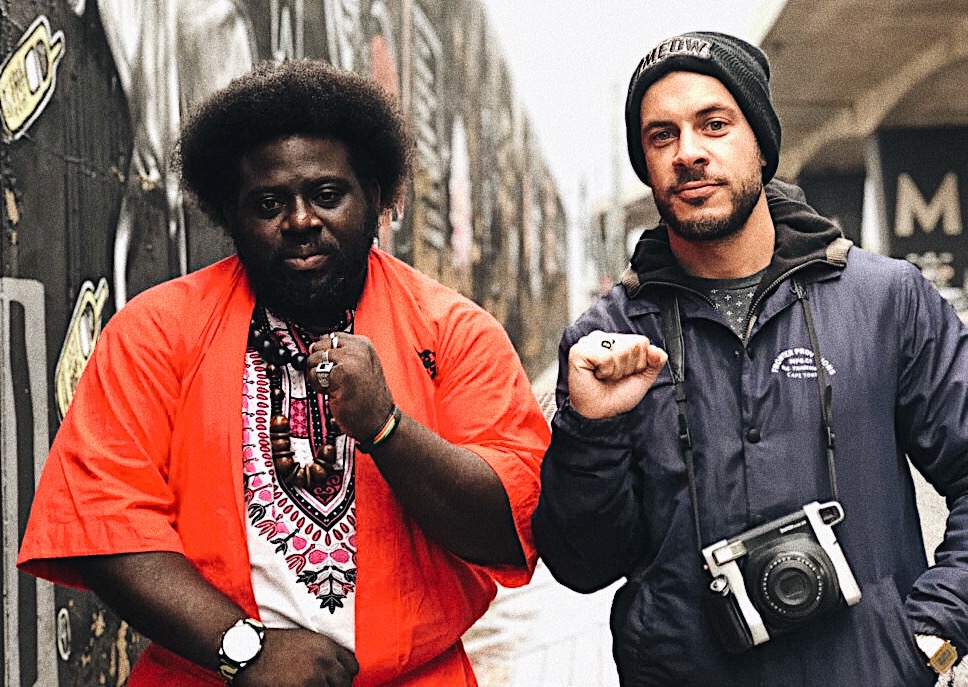 It's a strange feeling when you've been the person who has always been represented on screen, a white male. I've been fortunate enough not to fall into the bracket of the under-represented; I've always found it easy to find stories to relate to and characters whom I resonate with. My biggest realisation during my professional career has been recognising that a lot of people haven't had that same simple experience, and it's become such a beautiful thing that there is now a demand for storytellers to be able to create work that is representing all kinds of people from all ends of the spectrum. More importantly, it's the distillation of that push; people are now starting to see themselves represented on-screen.
Something that really struck a chord with me was listening to the filmmakers of 'Spider-Man: Into The Spider-Verse' talk about how Black, Hispanic and Asian kids were writing them to say how incredible and empowering it was seeing themselves in these characters, as SUPERHEROES no less. Suddenly, they're seeing themselves in the powerful protagonist roles.
Collectively, we need to continue to actively push for equal representation and diversity, from something like the Black-Hispanic child superhero in Spider-Verse to a truly beautiful Black love story represented in If Beale Street Could Talk. It's time for stories and characters that haven't had their chance, to share the same sort of screen time in cinema history as others that have, and that they deserve. It's time to use casting, story and writing to challenge and subvert the stereotypes and engrained narrative structures and on-screen roles, empowering this advance towards equal representation and diversity. This must extend beyond cinema, to advertising and commercials and everything in-between.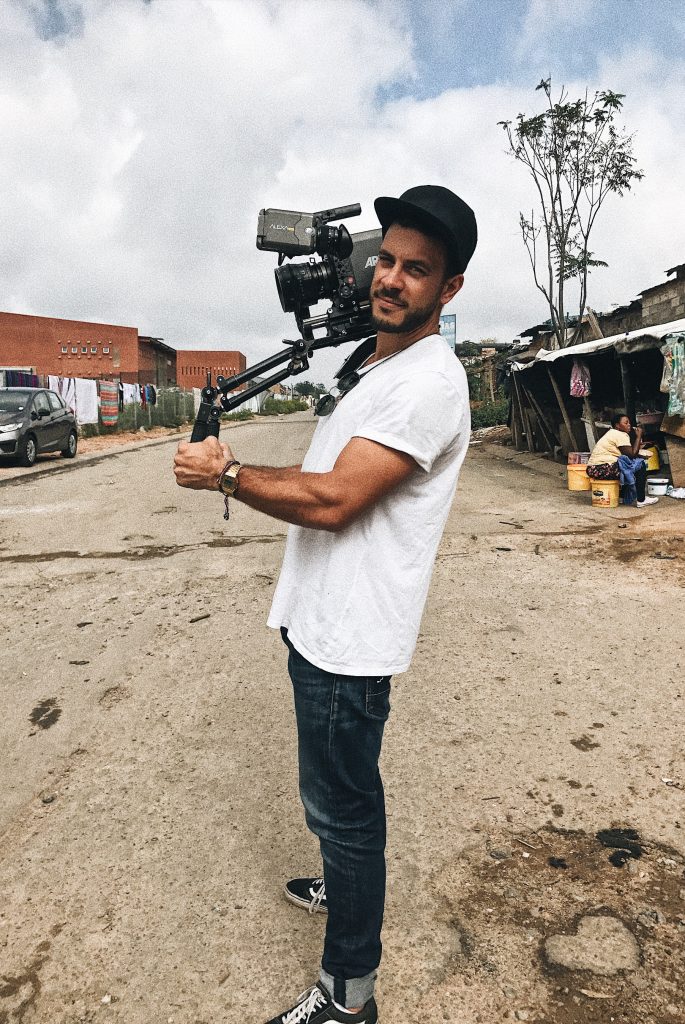 I'm very aware of my position as a white director working in commercials and how I've been fortunate enough on this path to where I am today. I'm even more aware of my authority and ability to make decisions that are going to be able to provoke change, positive or negative. My team and I are extremely conscious in making sure we are always thinking about who we're putting in front of the lens, ensuring to be as fair and inclusive as possible which hopefully is representative in my work. However, the place where I feel we need to push even harder is on the other side of the lens, being mindful as to who we are training up, who we are putting our energy into and ensuring we are giving impartial opportunities to young creatives who are only going to prosper and, in turn, tell their own stories more authentically than anyone else could ever hope to. We need to work towards giving a voice to creatives who have been silenced, or who have a limited platform to create.
Castle Milk Stout was a project of mine that really bore the fruit of this call-to-action. After being asked to tell a truly South African story about reclaiming lost heritage and finding pride and self-worth in home-grown culture, I had to think twice before accepting it. My initial reaction was to question my worthiness in this role, in being able to tell such a story and being aware of the potential hypocrisy, but I was reminded that I could inject just as much authenticity in-front and behind camera despite my personal background. It's like asking Scorsese how he might tell an Italian mob story even though he's probably never fired a pistol in his whole life (I have no idea of the veracity of this claim). It can be done.
https://vimeo.com/298421352
So we set off on our path to find real people – we scouted the streets of Johannesburg, strolling through the townships, the middle of the CBD, out there meeting and building relationships with real people, and in that process we managed to discover a gem of a cast that mostly hadn't been on-screen before, who were probably initially highly confused at the brazenness of these randoms approaching them to be in a film; I call it a film because we were given such freedom by the brand and agency to create freely that it never felt like we had our hand forced by any corporate structure.
The beauty of this approach meant that we found undeniably authentic and genuine people who were thrilled to be part of the project. There was a moment for me when I met this young boy, Junior, on the side of the road in one of the poorest townships in Johannesburg; an unforgettable moment.
He was busy helping his mother with his chore of hanging up the washing on a fence. We stopped and spoke with him, opening the dialogue by asking him if he could run, which eventually led to explaining to him and his mother what we were all about. We spent 3 hours or so with this young boy, his face lighting up every time he caught himself on the monitor during playback. It really was such a touching moment with a real connection, his inherent shyness melting away as soon as we hit record. We were able to pay him and his mother a decent fee and it became an encouragingly positive experience for both sides. The rest of the neighbourhood gathering round him at the excitement of the moment.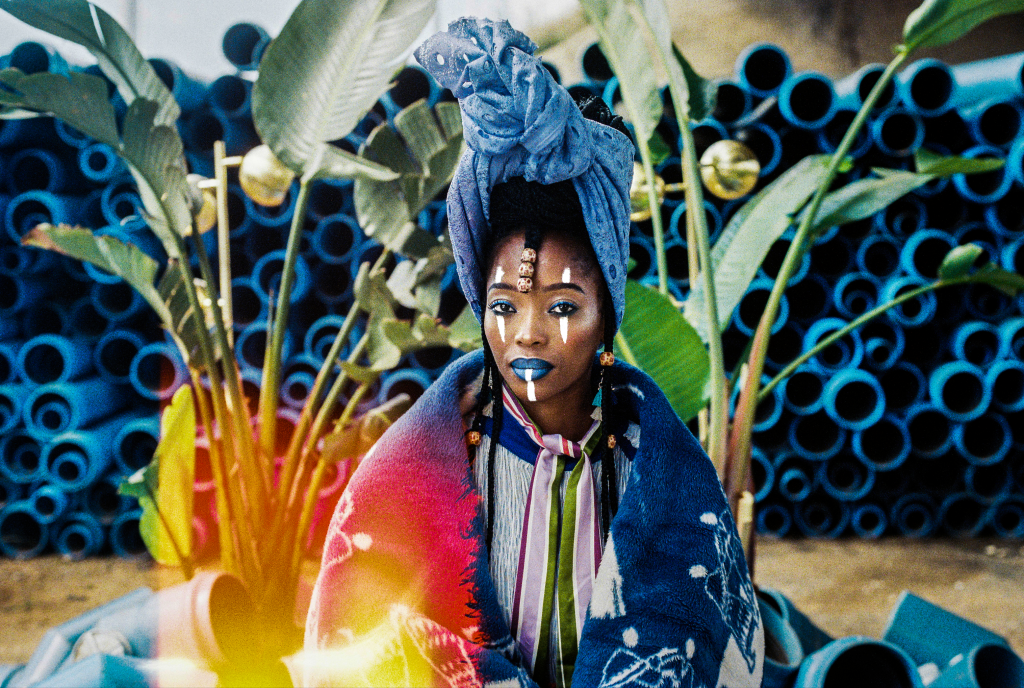 Continuing on our scouting endeavour, we managed to find a local artist when we stopped to eat street food, who we ended up casting in a featured role and also created the artwork for the main billboard shot (check him out on Instagram: @zacatwork).
We also met a young woman named Lebogang, who completely by chance told us that she was desperately keen to get into filmmaking, but couldn't afford school and therefore just made do with what she could. No-brainer, right? I asked her if she'd be keen, which she eagerly confirmed and we had her join us on the shoot, and subsequently other shoots after that. That for me was another really important part of this project and something that should be practised by all, helping to grow young filmmakers and creatives. Why not give someone the opportunity?
With a project like Indie Fin, we managed to create more of an on-screen inclusivity, including cast with Vitiligo, a lesbian couple, and members of the Black, White, Albino and LGBTQ+ community. Working with a truly diverse cast was thrilling and at the time, very forward-thinking in the market.
One of our cast with Vitiligo approached me afterwards just to thank us for reaching out to feature them; she was so grateful to be part of something helping to de-stigmatise the condition and view it through the lens of beauty and power, rather than something to be ashamed of or embarrassed by. This is the impact our creative choices can have.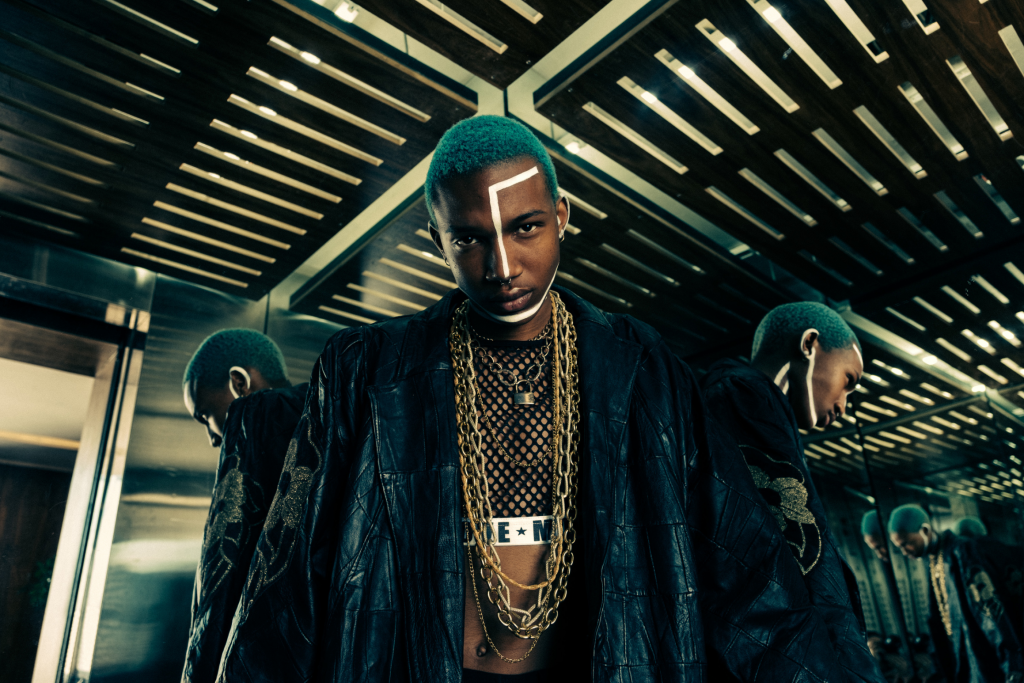 However, this kind of diversity is something that has become more commonplace lately, exposing a red flag. It's something I've become aware of and been witness to in boardroom discussions; some brands are just jumping on the bandwagon, without either an authentic motivation or a sensible connection to featuring a diverse or under-represented cast. In some cases, it has become "flavour of the month" or a popular creative decision, and that's something for concern because it undermines the work out there that is sincere and authentically representing minorities. It also undermines the intelligence of a savvy and smart modern-day audience who can see through these ill-informed ticking-the-box decisions by certain brands.
The right approach for people both in front and behind the camera can be so impactful on people's lives and it's my intention as a director and a massive influence as to the work we put out, to continue to be aware of how I personally, and we together can create positive change. I hope that others may become more attentive of their creative choices and how much effect they really can have on us as a society and as a global community.
Want to view more from Fausto? Click here.
Want to work with Fausto or one of our other NERDs? Click here.