It's #WorldGothDay! Who else are we going to be talking about other than our favourite maverick man, Billelis?
We've all seen Billy's sophisticated dark art delicacies floating around social media and if you haven't, where have you been? With his most recent endeavour for the John Wick 3 Blockbuster franchise film 'Parabellum' becoming a storming sensation online, we decided to delve a little deeper into this self-confessed cybergoth's creative mind and his artistic process.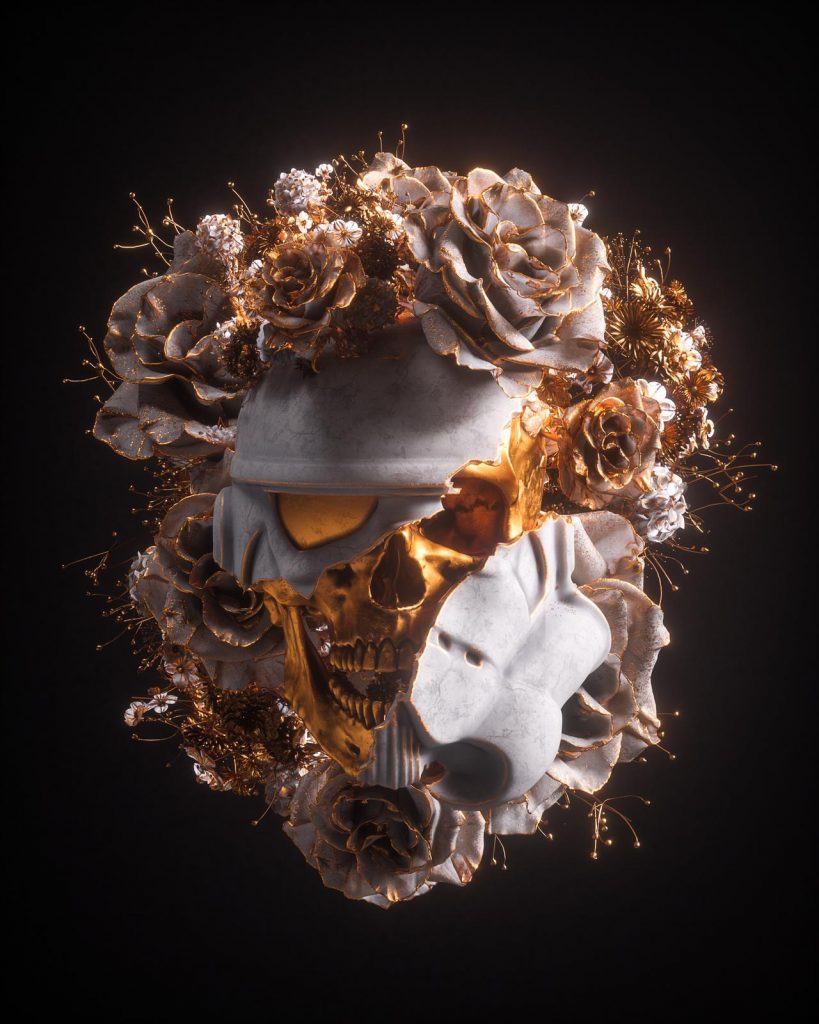 At what point did you consider yourself an artist?

BB> I wanted to be an "artist" since I was 14 but I think it hit home when I could pay rent from doing what I do haha.

Where did your imagination to create these stellar pieces come from? Can you remember some of your earliest influences?

BB> Growing up in Greece, I had loads of exposure to amazing sculptures, religious iconography from churches, graffiti murals and gothic artwork from mates of mine that got me into metal. I think metal covers were some of my earliest influences and something that has really inspired my work.

Who or what are you inspired by?
BB> Baroque, gothic and renaissance are huge inspirations, mixed with tattoo art and geometric patterns. I find constant inspiration from people such as da Vinci and Michael Angelo all the way to 3D artists such as Vitally Bulgarov and the concept artists at Blizzard. It is all a melting pot of influenced styles and ideas that I like to blend together to create what I envision in my mind.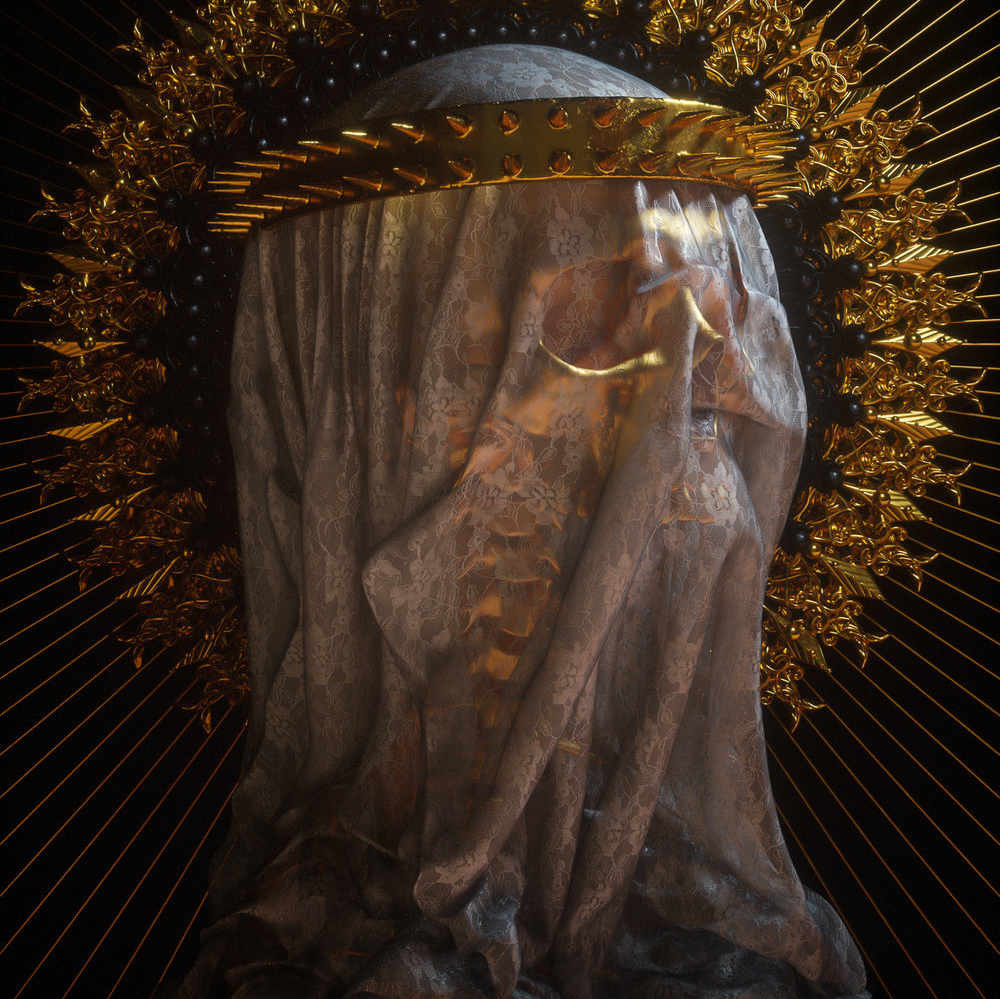 Have you ever experienced a time when you felt like you should change your work?
BB> Quite a few times. This career isn't easy and it is easy to lose faith in your abilities and question your own future. I have worked at agencies in the past but the work I was creating wasn't "me". Setting off on your own is challenging and scary at times but I feel that if you have a few select clients of your own that trust your vision it can be much easier. You just have to build a relationship with your clients, earn their trust and prove that your work is worth it. Naturally they will come back to you again and again and that results in a body of work that others will come to you for.
How have you ended up where you are, in your career, in life?
BB> By working my ass off. There are no tricks or shortcuts. You need to put the work in. I have been doing this for over 10 years now. It needs to be a passion, an obsession and an addiction. No one will do it for you. I now work 9-6 every day but I also create mood boards at night, reply to emails and engage with other artists. There are times where I will work weekends and late nights too. It gets tiring and you often hate the work you are producing which, I find, drives you as an artist to learn more and become better. I always question my work, judge it and put myself down by comparing it to other artists but at some point, you learn to live with your flaws. Yes, I might not be the most technical or skilled in the field but I try to compensate with creative concepts and illustrations that tell a story. Overall, I feel that having a work life and a personal life is of course very important but when you are doing something you love it is hard to separate the two and to switch off. I am my own boss so if I don't put the work in then who will?

What software do you use to curate your artwork?
BB> I work with Zbrush, Cinema 4D & Octane Render, Illustrator, Photoshop and Lightroom. I have also been learning X Particles for various cloth simulations and other fun effects that I can include in my workflow.

What is the biggest misconception about what you do?
BB> That my work is free for anyone to use! This is what I do for a living so when people just use my work without consent it drives me mental. Just because it's online doesn't mean you can use as you please.
What makes you enthusiastic about a project?
BB> Commercially my favourite clients are the ones that give me full creative freedom. That is where I feel I produce the best work because I am very invested creatively. Feedback is great of course but there is a limit. When you hire an illustrator for his unique style, what is the point of using him as your own in-house designer? It needs to be a collaborative process and I honestly feel that when clients are overly protective of the work then the final visual lacks character. There is no shame in walking away from a project. If you have expressed your concerns and the client is still pushing you to create something that completely goes against your style and vision then what is the point in hiring you in the first place? Yes, we get protective over our work but there is a point where you are simply acting as a tool in someone else's hand.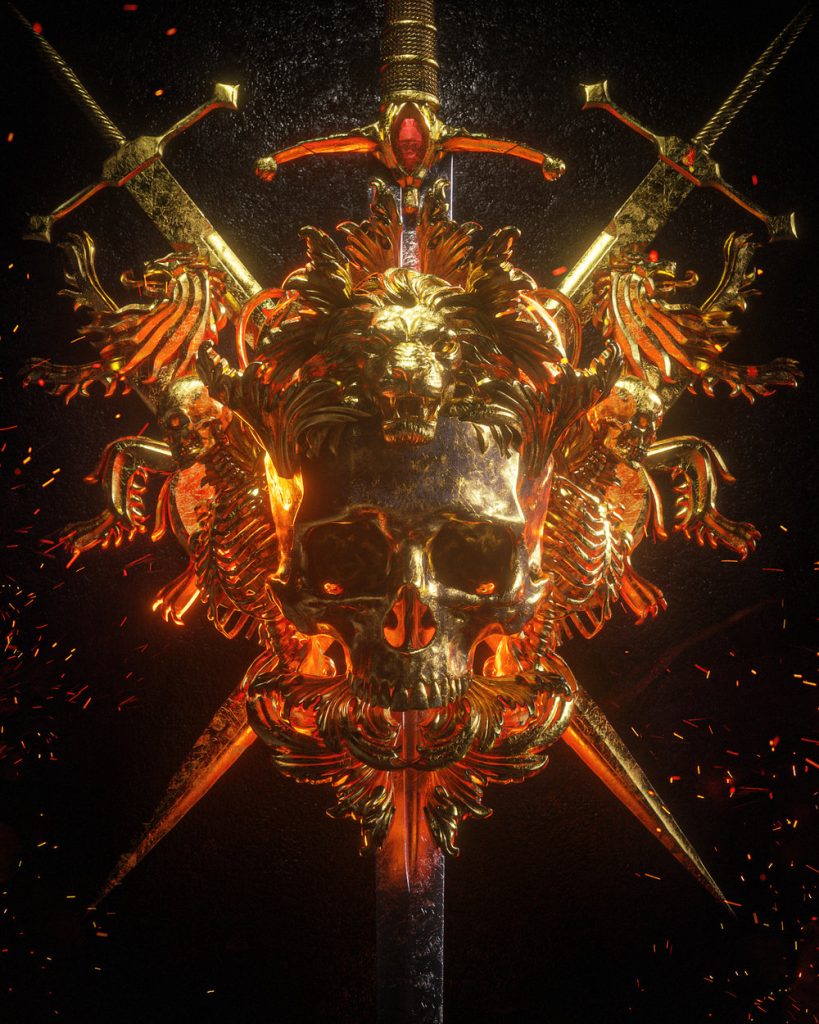 What's your favourite technique to use and why?
BB> I think once I have created a base sculpt in Zbrush, my next favourite step is using cloners to create the intricate geometric forms you see in my work. It's a process of discovery. Half the time I don't know what I want to achieve at the end of it but the process of playing around is so satisfying. Trial and error :)
How has your life influenced a change in your artwork?
BB> There have been times where I have felt low mentally and luckily, I have a way of expressing it. I struggle to express myself at times when I'm having a bad day but I can always rely on my work to offload my thoughts. It might not be obvious as my work is very dark in general but I know when that is the case. Even though I focus on dark subjects I always try to add an element of beauty to them. I think that's what helps me clear my head and gain a positive attitude.

How much attention do you pay to the feedback of your work?
BB> Earlier in my career feedback was everything. It got to a point though where I felt that I had no identity and I simply created what others told me to create. These days I am lucky that my clients respect me for my work and vision so the feedback is minimal. With personal work, it's a bit different. I create it to please my own eye. I do appreciate all the kind comments from people I really do as that is what pushes me to create more. But personal work is exactly that - personal. People are going to hate it. Don't like it? Don't look at it. Constructive feedback is always welcome but don't listen to self-entitled trolls that just want to seem better than you by ripping your work apart. No one is perfect. I see work from last year that I hate, so what? We work harder and we progress. So to everyone starting out in terms of personal work just do you boo boo. It takes time. Don't worry - with practice, your work will keep getting better and better.
https://www.instagram.com/p/BjE7aVjn5JJ/
Do you have any superstitions or self-enforced rules that you live by?
BB> Superstition isn't really my thing but open a crisp packet upside down and I'll go mental. Surely that's a gateway to hell, right? The upside down. The underworld.

The main self-enforced rule that I go by is work work work and then work some more but have fun while doing it.
Looking back at a younger you, what advice would you give yourself?
BB> Eat more broccoli and drink less beer.
Thanks Billy!
Want to see more of Billelis? Click here.
Want to work with Billy? Click here.