Our freshly launched director Hayley Morris stands for everything that we envision here at NERD – gender equality in the industry, encouraging young talent and crafting visually stunning work – that's why we're diving deeper into Hayley's inspiring, handcrafted world to discover more about how she became the thriving success that she is today. Hayley's unique and picturesque visualisations are loved by clients and fans the world over, her individual style and techniques shine through in each and every one of her carefully crafted pieces. Through exploring how Hayley became a big name in the content game, from roots to reels, we hope to inspire more young, creative women who wish to follow in her footsteps with our exclusive interview. (Please feel free to share!)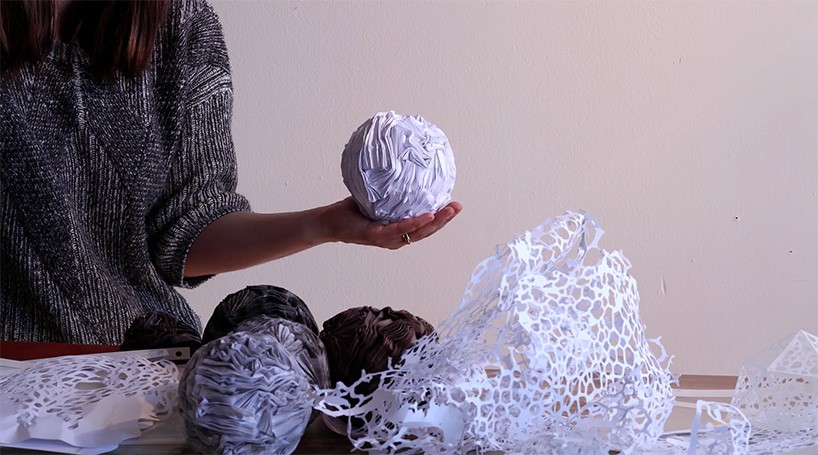 What was it like growing up in New York City?
HM> I actually grew up about an hour North of NYC, but I'd go to the city all the time as a kid. My dad was an orchestrator and arranger for Broadway musicals and I would go to his office all the time. My mom also helped out with the business and they would both hand calligraphy all of the sheet music for every musician. Everything is done on computers now, but they were called music copyists and each note was hand written. They worked on the original 'Into the Woods', La Cage aux Folles, Phantom of the Opera, The Who's Tommy… The list goes on. I also loved going to all of the vintage and memorabilia shops in the East village when I was a teenager. It was really nice living so close to the city, being able to hop on a train for day trips and then go back to nature.
How did you find your way into animation?
HM> I started playing around with stop-motion when I was around 15. I put clay on those little wooden artist mannequins and pressed stop and start on a camcorder. I grew up watching all the classic monster movies and was always fascinated by the practical effects and special effects makeup. I watched
The Labyrinth, Dark Crystal
and
Neverending Story
constantly which are all fantastical stories with incredibly beautiful visuals. They made a huge impact on me as a kid, and watching them now with an understanding of how they were made, the artistry blows me away. At university, I thought I would go into illustration but I was drawn to animation and how it allows you to combine so many artistic mediums into one. Textiles, painting, sculpture, lighting, sound, photography etc. I have total respect for computer animation, but it is important to retain the presence of the artist's hand. For me, stop-motion animation provides this mode of expression.
Over the years you have produced countless pieces of beautiful work. What has been your most challenging?
HM> Thank you! Each project comes with certain challenges and I think that's what is fun about the process. I love figuring out the style, the story and what materials I'm going to use. They are all big puzzles. I think the most challenging, but some of the most fun to make, were the three music videos "
Bounce Bounce
", "
Joy
" and "
Dream the Dare
." I made all of these in my apartment when I lived in Brooklyn in a pretty tiny space. The restraints of the small space made me think in resourceful and creative ways. The music videos also allowed me to experiment and in these 3 videos I created some techniques that I continue to develop in each project today.
Your style spans many techniques and genres. Do you have a favourite way of working?
HM> My favourite part of creating animation is figuring out the style and then the fabrication process. I love the process of translating my ideas and designs into handmade tactile forms, whether its sculpting paper or altering an something I found at an antique store or blowing glass. Each project is different and the creation of the overall look is definitely my favourite part.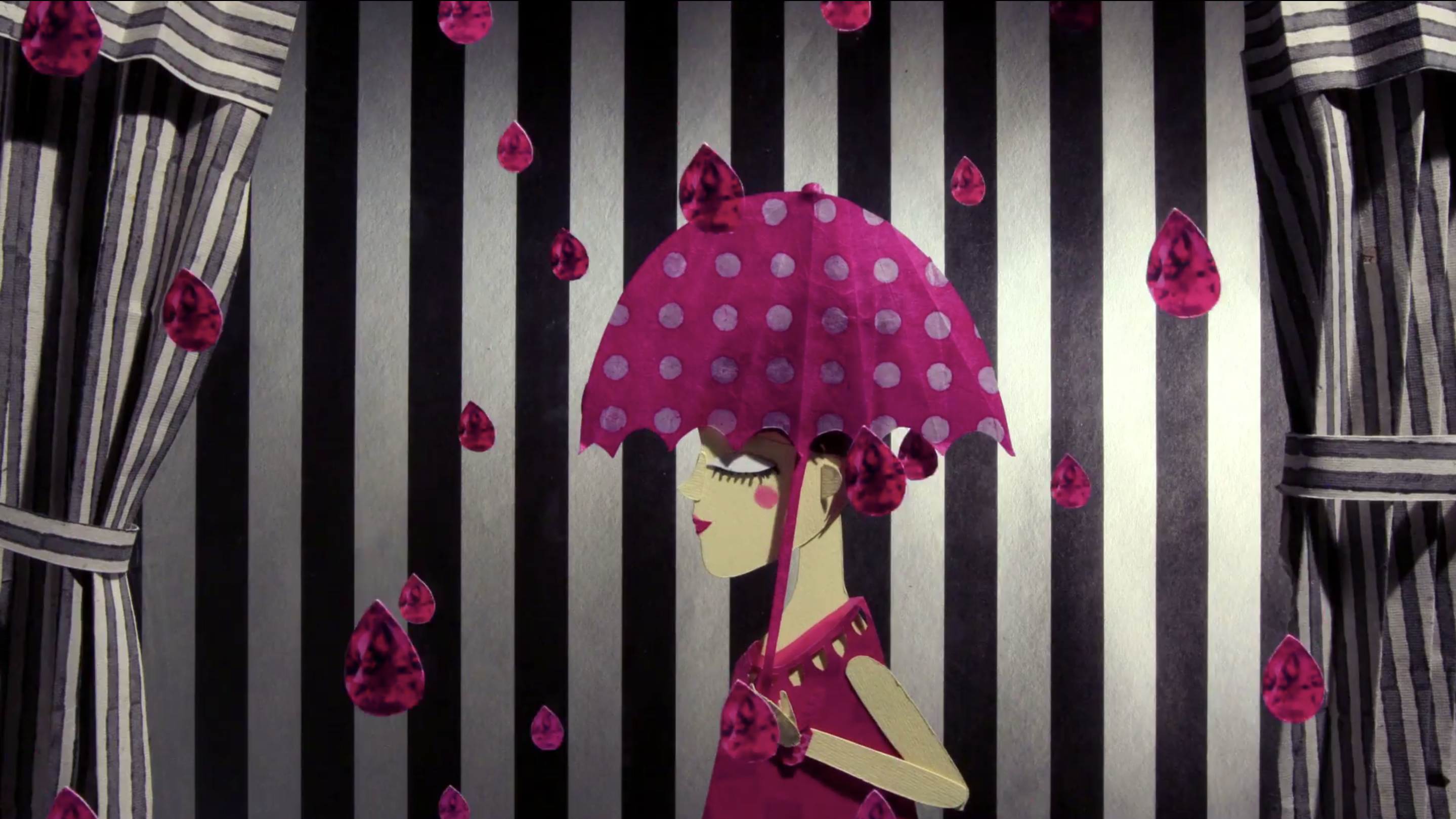 Who or what inspires your work?
HM> Travelling inspires me. Whenever I go to a new place, my husband and I just wander around with no definite plan. This spontaneity is really a nice way to discover things off the beaten path and be inspired by new experiences. We're about to go to Japan on our honeymoon. I'm so excited to experience the culture, food and art, especially the papermaking and printmaking traditio­­n. Some other things that inspire me are forms in nature and the sea. I live in a pretty small in city in the states close to the ocean. If I'm feeling stagnant or stuck on something I always go to the beach, even if it's in the dead of winter and in a blizzard. Silent movies also inspire me hugely. My biggest inspirations are Bjork, Jean Cocteau, Jim Henson, Yuri Norstein and Lotte Reiniger. The list could go on and on, but those are a few.
What is your process of putting together a piece of work? Talk us through a typical project, for example.
HM> I usually start with research. Collecting images that inspire me and doing research on the subject. I then create storyboards and sketches. Then I start playing and testing materials by creating mock ups. I do animation tests to see if it will work, and if it does I begin the fabrication process. I go scene by scene based on the storyboards and fabricate all the pieces that need to be made. Once everything is crafted, it's time to animate. I set everything up for a scene on a table top or a down shooter and light it. I love figuring out the lighting. This really brings everything together and creates the mood. Then I animate, which takes a lot of patience. I edit my shots along the way to make sure the pacing is working. Once everything is edited, I usually do some colour tweaks and touch ups. That's my basic process for most projects.
What helps to keep you motivated in longer projects?
HM> What keeps me motivated is seeing the progress each day. It's exciting to see how a piece evolves from the very beginning into a tangible image on screen. Stop-motion animation is a very laborious process and I sometimes animate for 12 hours straight. Music definitely keeps me going.
As you know, NERD is very passionate about diversity and young talent amongst directors and the team. We know that you teach young animators in your free time and, being a female, you stand for both of our values. Was it these values that attracted you to joining NERD or something else?
HM> Yes, I love balancing my time between the two. I love working with my students and helping them develop their voice as artists. I teach at RISD (The Rhode Island School of Design) and there are students from all over the world. It's a really exciting place to be a part of. I was attracted to NERD's passion for diversity and support of young and female directors. I love that NERD is a company led by women and a place that supports many perspectives and points of view. I think the work created by the talent at NERD is all so unique and innovative. I'm excited to be a part of it!
And what about clients... What is it that attracts you to working with brands that have a positive impact, such as environmental and forward-thinking brands?
HM> Things NEED to change. We are killing our home. It's heart breaking seeing nature destroyed and how we've had a devastating impact on our surroundings. It's also a terrifying time politically. I want to work with brands that are ethical, raise awareness, are forward thinking and are respectful to the environment. Also, stop-motion and most productions use a ton of materials that, at the end of a project, usually get tossed in the garbage. I make an effort to re-use everything I make and recycle.
How does it feel to be such a successful woman in animation? What are your opinions on gender diversity in the industry?
HM> It's been exciting for me as a teacher to see that the majority of my students are young women. More and more women are seeing this as a future career path and I love helping them learn the art of animation, how to tell their stories and to be confident in the work they make. What they have to say is important, and I'm looking forward to seeing more women directors in years to come. I think with platforms like Free the Bid and Punanimation, people are discovering amazing women, trans and non-binary artists. It's directories like this and companies like NERD that are putting our work out there for a wider audience to discover.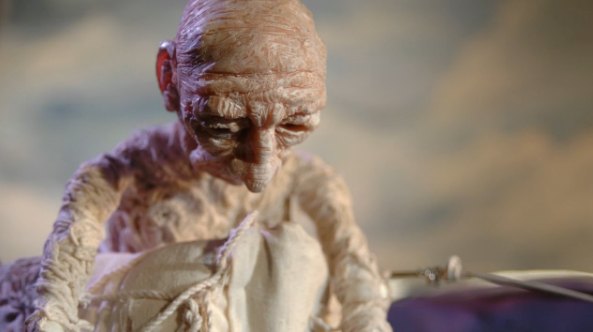 What is the biggest misconception about animation?
HM> I think the majority of people associate animation as a thing for kids. I don't think it's given the same respect as other art forms. There are so many amazing independent artists worldwide creating beautiful work that most people don't know about. It's a truly powerful medium. I realized it's power with my first short film as a student, entitled "Undone." Inspired by personal experience, this film examined and envisioned the internal and intimate space of a character with Alzheimer's disease. Through experimentation with tactile materials, I discovered I could create a relatable language for this difficult subject matter. My goal was to create a universally understood character through the puppet's performance and play with symbolism through the image. When the film screened in festivals I was moved by the viewers' response and the film's power to awaken a sense of compassion and empathy for family members who have experienced this painful transformation of a loved one. This film truly opened my eyes to the power of the animated medium.
What are you working on at the moment? What's next for you?
HM> I'm working on a few personal projects and working on a project for a band. A piece I worked on for Sesame Street has just gone live too (watch below).  I never know what's around the corner! [embed]https://www.youtube.com/watch?v=6ZaH2hXzZdk[/embed]
You mentioned in our launch article that you'd love to collaborate with other animation directors or directors in live action. Who would you most love to work with and why?
HM> I think it would be fun to collaborate with a live-action director and see how my stop-motion work could merge with live footage. I always loved Ray Harryhausen and how his films merged animation with live actors. With technology now, I think it would be an exciting thing to explore. I'd love to work with Guillermo Del Toro, but that's pretty dreamy. Bjork of course. It's my goal in life to work with her.
Thanks Hayley!
To see more of Hayley's work, click here.
Want to work with Hayley & the NERD team? Get in touch!